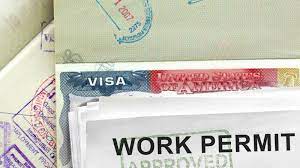 Immigrants moving to the United States have a common question in their minds which is whether they are allowed to start a business with a work permit in the US. Having a visa that allows you to work in the U.S. is a very complex process. Evaluating the documentation can take more than a couple of months, plus going for the interview and getting an answer. Considering the American dream, new immigrants to the U.S. are keener to start a business.
Plenty of immigrants always wonder if it is possible to set up a business with a work permit or whether an Employment Authorization Document (EAD) can help them become their own boss (self-employed) In this article, we will answer these questions and more.
What is an Employment Authorization Document (EAD)?
U.S. employers are required to determine whether potential employees are allowed to work in the U.S. If you need to work, but you are not a legal permanent resident or a U.S. citizen, you have to get clearance from the Department of Homeland Security (DHS) One aspect of such an approval is the EAD. This article will not delve too deeply or comprehensively on how to get an EAD. We will instead use one example where an EAD is available to answer our question. One example of this is the H-4 Spouse EAD process. This enables certain H-4 spouses to apply for and obtain the EAD or work permit. With that permit, they can accept employment or become self-employed. Either way they are working. Now, as long as the H-4 spouse maintains that status, they can renew the work permit and go on with their work.
Can I do business on an EAD?
If you work under an EAD in the U.S., you might want to become self-employed and decide to start your own business. You will be within the legal freedom to start a business in the U.S. although there are rudimentary regulations you must follow. Here are some of those rules.
1. When starting a business, register it with the Secretary of State's office in your state. A cost-effective way to do this is to register your company as an assumed name. However, if you want liability protection for your assets, a more complex structure like an LLC or C Corp is required. Under these circumstances, you cannot create S Corps.
2. Work part-time in your enterprise when you are not working in your regular job. Your spouse can also be working at the company.
3. With savings of a million dollars, you are allowed to file for an EB-5 visa. To do so, you need to invest the money you've saved into the company and generate jobs in the U.S. With this visa, you are at liberty to call it a day at your other job and concentrate on your venture. But if you obtain a U.S. Permanent Resident Card, this is not necessary.
Conclusion
If you have an EAD work permit, you can be self-employed and still keep a regular job, and this includes managing a sole proprietorship or operating as a freelance contractor. We focused on a single illustration- the H-4 Spouse EAD- which gives the holder the freedom to be self-employed, create, own, and manage a business. The holder of the EAD, also known as the H4 visa holder, has unlimited freedom to work in any sector or profession. An eligible H4 dependent spouse is also allowed to work as a freelancer or self-employed person.
If you want to find out if you are eligible for an EAD, how the H4 EAD can benefit in your situation, or wonder if you can start a business with a work permit, we recommend contacting an experienced please immigration lawyer.