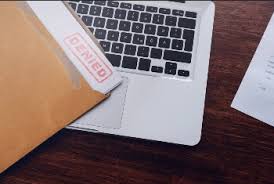 An immigrant who has filed for a lawful permanent residency application from within the U.S. by presenting Form I-485 and related papers goes through a procedure known as adjustment of status. Courtesy of the U.S. Citizenship and Immigration Services (USCIS), your finalized application is accepted a biometrics meeting planned for fingerprints taking then you are required to attend an interview. Afterward your appeal may be approved or denied.
There are several reasons why your appeal may be turned down They include
Financial Status: where you cannot prove that you have enough income or property for a reasonable lifestyle Besides the failure to adduce sufficient proof may be tantamount to denial even before the interview stage.
Public Interest: where the USCIS believes that the recipient may become dependent on the United States government in the long-run for monetary assistance your application may be rejected.
Technical Reasons: Failing to complete the forms satisfactorily plus fee payment and suitable documentation can lead to a denial. You are required to go through the instructions very carefully to know what is needed
Criminal Issues: in the event you have perpetrated a crime such as drug trafficking, money laundering, terrorist activities among other crimes then you may be subject to denial. A denial can also be delievered if you contravened U.S. immigration laws for instance set foot into the country illegally, fraud or misused the visa procedure.
Health Issues: where an applicant has a communicable illness regarded as life-threatening to the public or in the instance you fail to produce documentation on vaccinations or seek treatment, your application may be turned down
What next after a refusal.
After the USCIS denies your change of status application, a written communication outlining reasons for the refusal is provided Subsequently you can request USCIS to reconsider its verdict Nonetheless there is no set out process for requesting for an appeal .
In the unfortunate event your application is denied, there is still a chance to challenge the rejection by replying to the Notice of Intent to Deny which is provided after the interview. You are required to respond to the notice within 30 days and also submit any relevant papers to support your reply so that you prove eligibility for adjustment of status.
However where an application is refused even after responding to the notice of intent to deny, an individual may decide to file form I-290B in the quest to appeal the denial. Form I-290B should be filed inside of a month after being apprised of the decision to deny.
To be on the safe side while making this vital application, it is important you see a lawyer for guidance and expert assistance more so if you have been undertaking this process without outside help
In the event your review request is not accepted the remaining option is to reapply Where a re-evaluation request is made and the USCIS receives the request, it will process the request and notify you of its decision. Usually in writing. A major setback arises when you do not have the legal consent to remain in the U.S. this means you might be compelled to leave.
Conclusion: Get Expert Help
From our evaluation of your alternatives after your I-485 adjustment of status petition is rejected you can begin to understand how the stakes for you the petitioner are high. This is why we advocate that you consult an experienced immigration attorney if this is your situation.